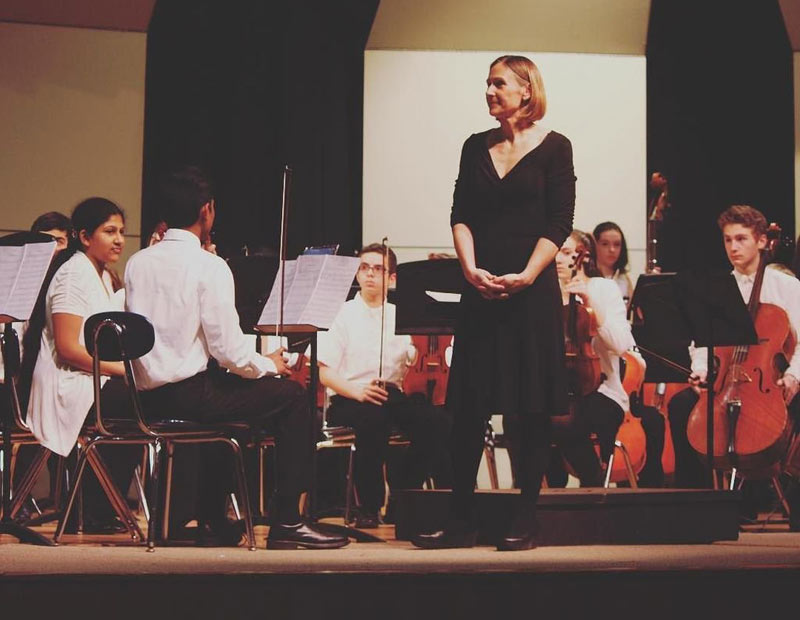 Franklin Music Boosters is a group of dedicated parents whose mission is to support our Franklin Music Department and every student involved in the wide variety of instrumental and vocal music programs in Franklin. Fundraising events, football games, concerts, competitions, festivals and trips are all a part of a robust music program and it takes a small village to put it all together.
We have an impact on our music program! Here are some recent highlights we are excited to share:
Elementary ukuleles were purchased with the support of a grant to introduce string instruments early in our schools.
Sound shells were purchased for the new FHS auditorium.
Purchased FHS formal concert attire for band, orchestral and choral ensembles
Purchased MS marching attire for bands
Over $7,500 in private music lesson scholarships awarded annually. 2020-21 we awarded $5,400 to 28 middle school students and $2,400 to 14 FHS students.
A variety of senior scholarships awarded every spring.
Hire guest conductors and instructors for our middle school and high school ensembles.
Concert accompanist for choral and chamber performances.
$1,000 annually for wish items for the teachers to use in the classroom.
Create "side by side" opportunities for middle school and high school students to perform together.
Opportunities to have FHS/MS artist in residence program. Most recently this was supported for our jazz ensembles.
Hosts music social events both at the high school and middle school levels fostering a close-knit music community.
Transportation to events such as MICCA, Districts and All-State Festival.
We are a registered 501(c)3 non-profit organization. All donations to Franklin Music Boosters are tax deductible.